REPORT FOR MARUVANGO PRIMARY SCHOOL AND MARUVANGO SECONDARY SCHOOL FOR MAMA LESLIE MURPHY AT 31st MAY, 2013
This report is divided into five main areas which are Appreciation, History of the project, Results, Challenges and Conclusion.
Appreciation
We community of Maruvango primary school and Maruvango Secondary School first of all we thanks our almighty God for protecting us and giving us this special day.
Second, we thanks you so much Mama Leslie, Mama of Maruvango for your heart of see and take our Challenges of Maruvango community and solve them with your patient heart for sure our God almighty bless you.
Also we thanks so much other people for their support such as, our beloved brother Jackson, together with the community within and outside Maruvango for their great support of this project which is established by our beloved Mama of Maruvango Mama Leslie Murphy.
History of the project
This project of water tank for Maruvango Primary School together with Maruvango Secondary School under the sponsorship of Mama Leslie Murphy started in February 2011 and completed the same month with primary School and October 2011 started and finished for Maruvango Secondary School.
This project of tanks spent the total of TZ Shillings 30,000,000 (Thirty Million only) where by TZ Shillings 2,400,000 (two million and four hundred) was collected by the community for the reason of bringing things like stones, Moraum, sand, water as well as transport for the building material from the industry where Mama Leslie brought things like cement, ghata, etc.
Results
We have succeeded to get water inside our school for daily use of our student and teachers.
We have reduced the problem of missing some lesson because of going very far for fetching water.
We have succeeded to provide food for both teachers and students basing on our strength and effort without being disturbed by the problem of water.
We have managed to increase the number of students who pass their examination for almost 3% and 15% for both Primary and Secondary school compare to last few years before we get water.
We have succeeded to provide good health for both student and teachers due to the fact that there is no any problem of going very far for the search of water. Also this project helps us to get water for different uses for example health and maintain our environment to be good and clean for our schools.
Challenges
Together with good results that the project bring, also there are several challenges and those challenges are;
I) Lake of education for water management among the Maruvango, particularly cleanness of tanks and the problem of left water open.
II) Lacks of water treatment to be safe and clean for daily use.
III) Water to be not enough for daily uses of the community.
IV) Some of the community to inter into the institution after working hours and fetch water without permission from the institution that responsible which may bring bad relationship.
Conclusion
We us the community of Maruvango we promise you that we will use our effort and strength to protect this project of water tanks in memory of you for the next generation.
We do not have anything to give you in return but we will always rpay and pray for you so that you will have a long life wherever you are and specifically as you always think for Maruvango.
It is prepared by the Community of Maruvango.
---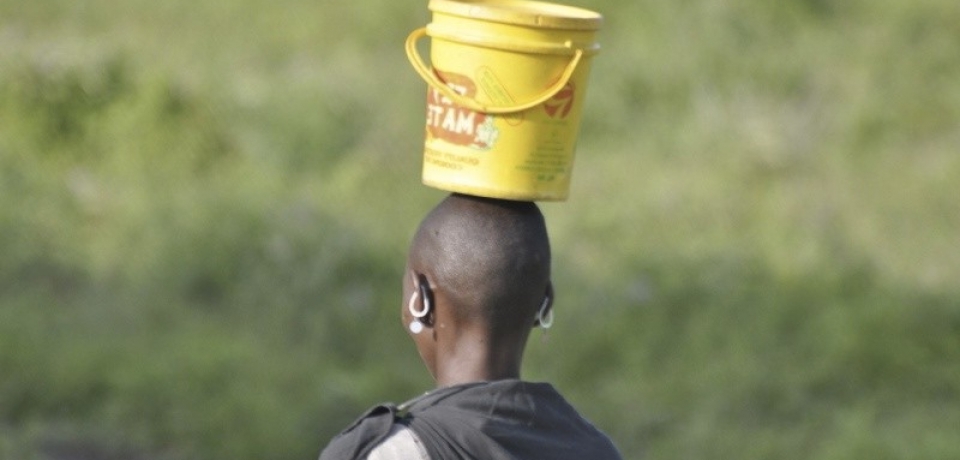 All Donations Go Directly to the Project.