Recent Accomplishments
---
Microfinancing For Chickens
Goats by Consensus
The Foltz Visit
Plans For The Near Future

---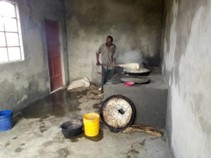 Secondary kitchen rebuilt-Now there is improved food security and cleanliness. Beans are stored inside the new secondary kitchen. The Fund supplied the necessary cooking pots for the new kitchen, which daily serves 400 students' porridge.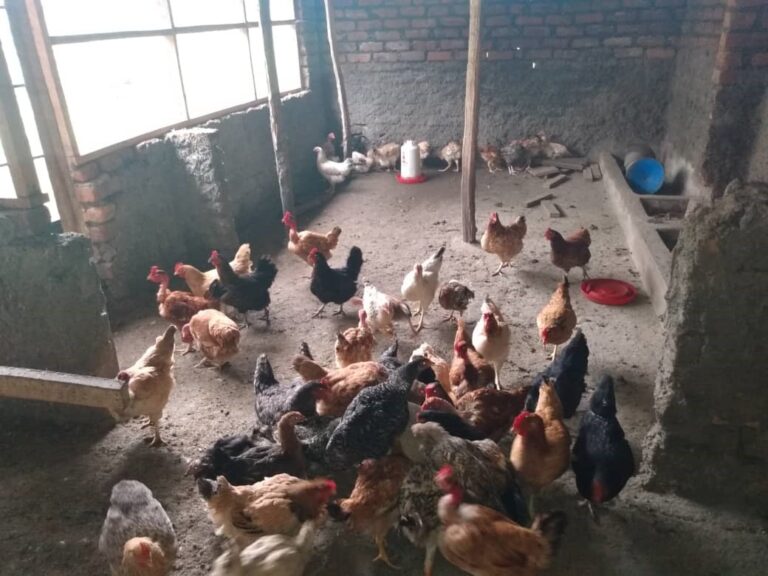 Chicken project at secondary-We have donated funds to strengthen the structure for raising chickens at the secondary school. The Fund purchased and raised 100 chickens, paid for an overseer for the project. This now belongs to the secondary school and is self -sustaining. The students keep the coop clean, gather and eat the eggs. Eggs are sold also and all proceeds for their sale go to the school for stationary supplies.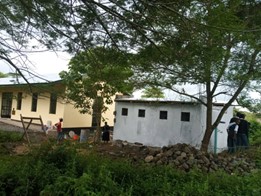 Girls only modern bathroom for the dormitory–The Fund supported the building of the girls' dormitory bathroom and covered septic hole. This is the first of its kind for Maruvango and surrounding villages.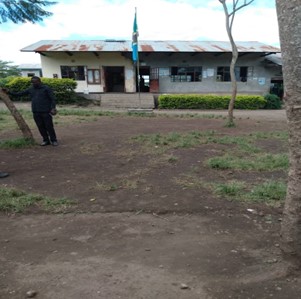 Solar panels installed-Solar panels were installed for both schools. The students can now study at night. At the primary school, the panels were installed on the teacher's house. At the secondary, panels are on one of the classrooms and at the main office.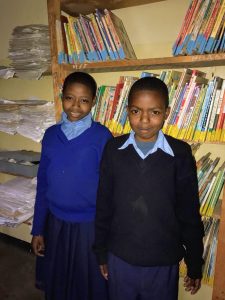 Books written in English have been provided over several years for both schools. These include early readers, books for learning how to read, classics in English, and textbooks to assist the teachers. These books are essential to prepare all students for secondary school where the entire curriculum is in English.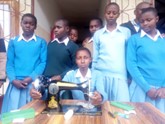 A treadle sewing machine was purchased at the request of a teacher. This is to enable the girls to learn to sew and to also allow them to make their own sanitary pads.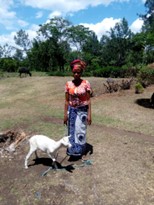 Seeds for vegetables garden for secondary. The children maintain the garden.
Maize, beans, cooking oils and salts for both schools for three months when there wasn't sufficient food for the village.
Milking goats have been provided to the poor ladies of the village. This project is now self-sustaining; the women give other ladies one of the baby goats; the males are sold. Now everyone has at least one goat.
---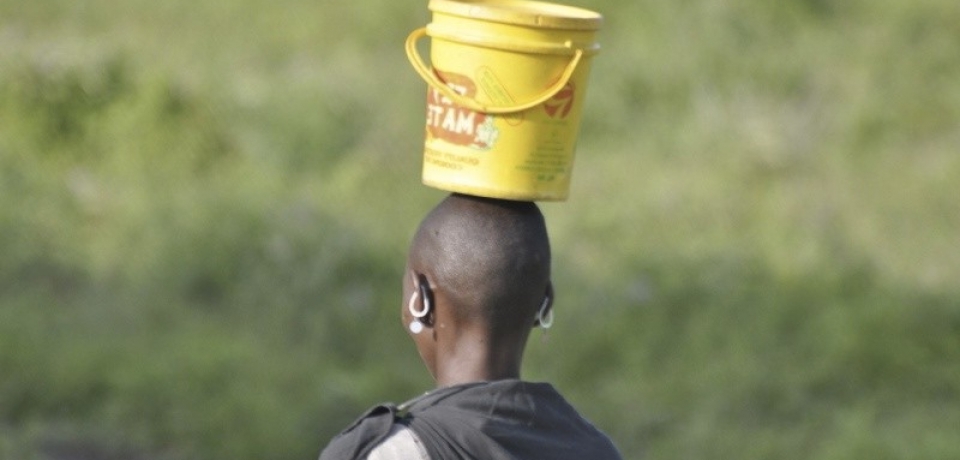 All Donations Go Directly to the Project.