The Flotz Family Visit
In July, 2018, Meghan Foltz and her two children, Chase (12) and Owen (15) stayed in the village of Maruvango. There they helped in the primary and secondary schools.
Chase and Owen attended the secondary school each morning. They befriended some of the school children, and Chase and Owen have started a pen pal project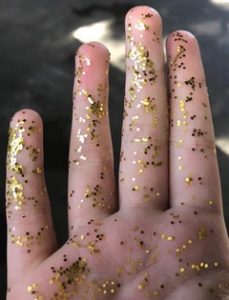 Meghan reintroduced a hand-washing curriculum. She met with the teachers from both schools, discussed the health curriculum, and introduced the "germ" activity in sessions in the classrooms using games with the children. This involved the use of glitter to show if student hands were totally clean.
Coloring books were handed out to each child after the lesson.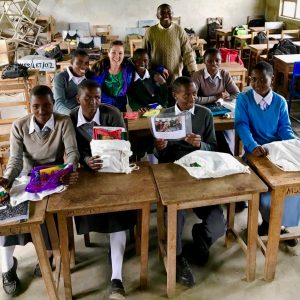 Gift bags, donated from school students in the state of WA, were distributed to the orphans from each school. These each contained a toothbrush, deck of cards, notebook, pen, light, soap and a handkerchief.

Meghan, Chase and Owen, and Maruvango school students, re arranged the libraries at both the primary and secondary schools. They assisted in setting up a lending library. The staff appointed two students from each school to be in charge of keeping the books well organized and maintaining a book check out system.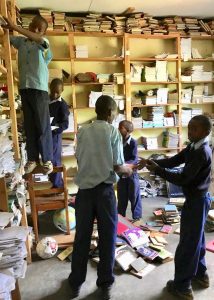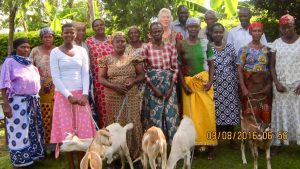 Meghan and her children met the ladies involved with the chickens and the goats. They observed how these projects, funded by the Barry A Murphy Fund for six years, have moved forward. Meghan emphasized the importance of progress reports. Templates of report forms have been set up. These reports will be confidential and collected quarterly by Jackson. There was established a small membership fee to be paid annually – money to be used to set up a new member.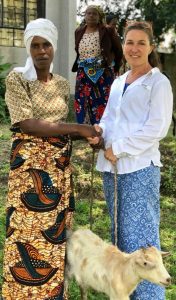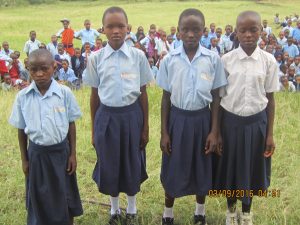 Meghan met the orphans we support with beans, rice, school uniforms, malarial medication, books, bedding, and tuition. She asked Teacher Lillian and Teacher Martin to continue providing reports on these students and their school progress. More will need financial assistance if they hope to continue to vocational school or high school.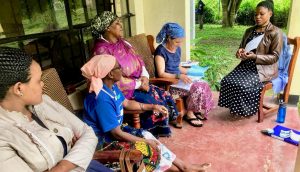 Meghan carried one suitcase full of birth kits, self-contained kits made to assist the mid-wife and mother in giving a clean and safe birth. The Barry A Murphy Fund purchased 40 kits from a local NGO. These kits have been distributed through out East Africa, and contain instructions in English and Swahili. Meghan met with the midwives and pregnant women and discussed the birth kit manual. The kits were left with these women and the local clinic.