Re-Build Secondary Kitchen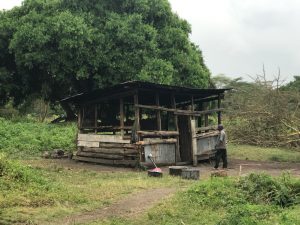 The kitchen at the secondary school was badly damaged by wind and rain in 2017. The noon meal is served daily from this kitchen to 300 students. The children eat outside on the ground. The Barry A Murphy Fund wants to help with the reconstruction. We can provide funds and the locals will provide necessary rocks and sand. A parent committee has been set up to provide labor.
Chicken project at secondary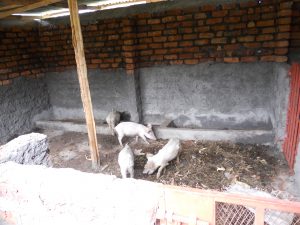 The children need to receive more nourishment at both schools. In the near future the Barry A Murphy Fund will provide funds to rebuild the pig enclosure to be able to add chickens. The students will raise the chickens. They will be eaten and sold to provide money to the school.